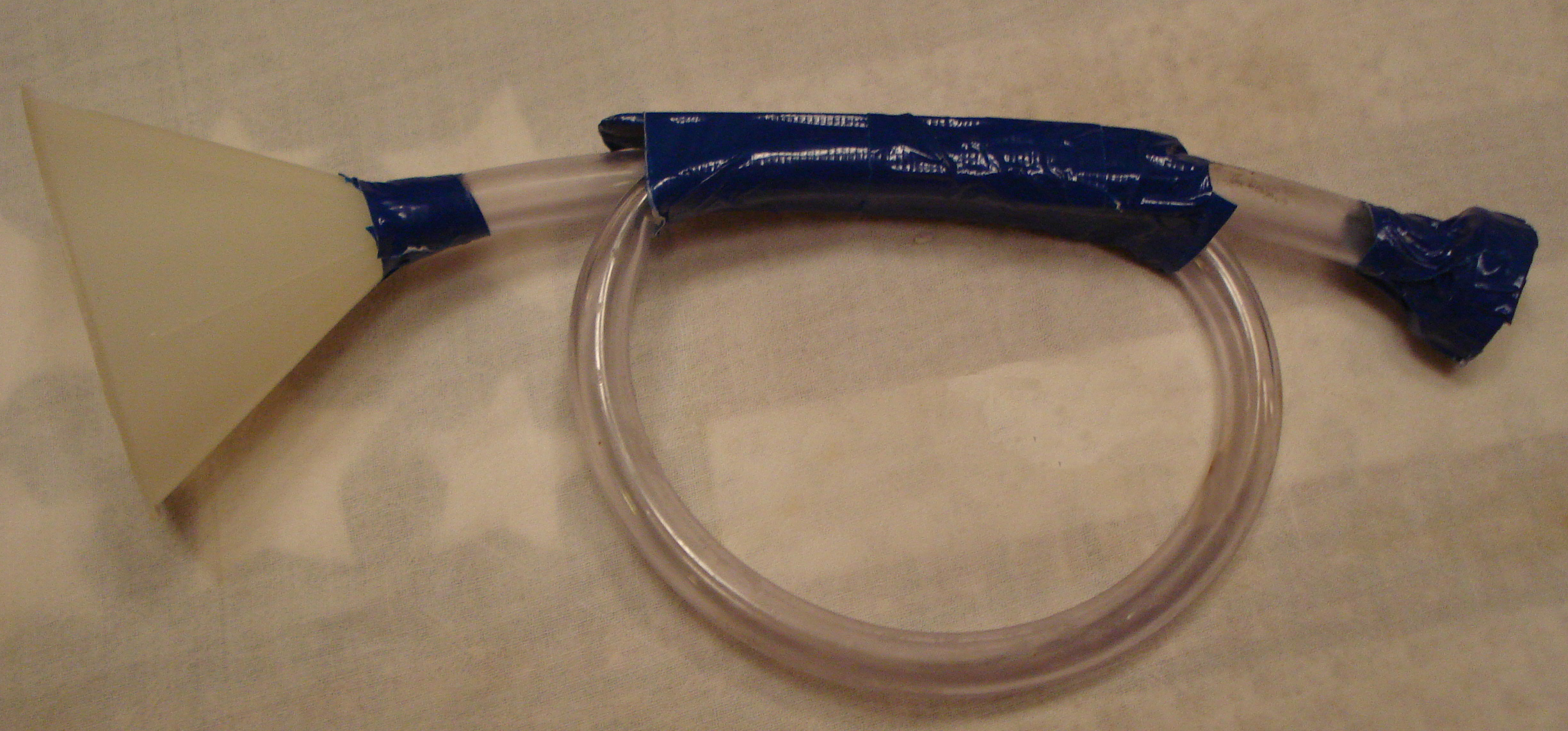 The original inspiration for this craft was Gideon from the Bible. This is "Gideon's Trumpet" as he leads his army to victory against the Midianites. But it could just as easily be a bugle.
Materials:
1/2" hose about 24" long
small funnel
large craft stick
colored duct tape
wide screw on plastic cap(like from a wide mouth juice bottle)
scissors
electric drill
gold spray paint(optional)
Directions:
Have an adult drill a 1/2 inch hole through the middle of the plastic cap .
Stick the funnel into the hose and secure with tape.
Stick the plastic cap over the other end and secure with tape to make the mouthpiece.
Loop the hose into a bugle shape. Attach a craft stick and tape in place.
Spray paint the whole thing gold for a professional look.
Source:
Concordia Congregation
You have read this article musical crafts / recycled crafts with the title Trumpet/Bugle Music Craft. You can bookmark this page URL http://tangrila.blogspot.com/2012/05/trumpetbugle-music-craft.html. Thanks!