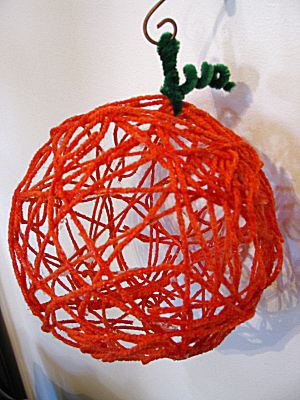 This Halloween yarn pumpkin craft idea is a classic. Simple and fun to make. Just yarn, a ballooon and glue. I've seen the same idea used to make a spider's web craft, too. Follow the link for a full tutorial with pictures.
Naturally Educational
You have read this article fall / food / fruit / halloween / pumpkins / Thanksgiving pumpkins with the title Halloween Yarn Pumpkin Craft. You can bookmark this page URL http://tangrila.blogspot.com/2012/07/halloween-yarn-pumpkin-craft.html. Thanks!